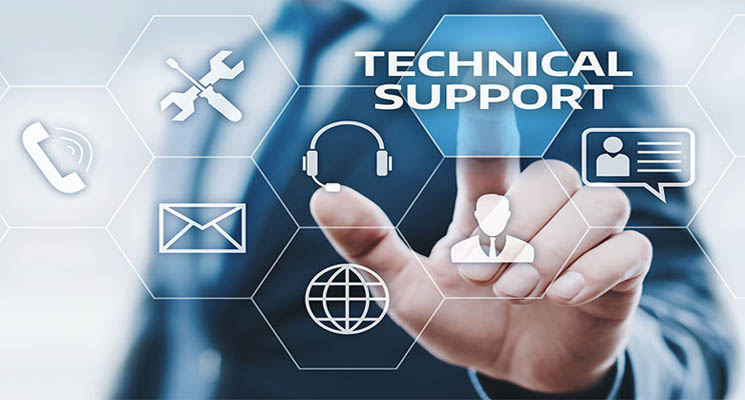 Internet domain registration
The CELSUS Studio offers all companies, individuals, public bodies, an unmissable opportunity to be protagonists on the Internet with a professional domain, all at a truly advantageous price. From now on you can also be present on the net and take advantage of the enormous advertising advantages that the "Center of the World" offers, making your company or simply your presentation home page.
So don't miss the opportunity to be at the top in your sector by marking a decisive point on the competition. After registration, we offer all the assistance necessary to create high impact web pages using the best technologies on the market, keeping your site always up to date on request.
We are also able to offer additional services such as reporting your domain to the various search engines, developing an advertising strategy for increasing visitors, or implementing all the necessary procedures to legally protect it.
P.S. To check for free if the chosen domain is free, connect to the site www.nic.it.
Offer for professional domain acquisition:
Unlimited web space.
10 E-mail boxes.
FTP service from our office (on request).
E-mail service from our office (on request).
Site statistics.
Payments by debit or credit card.
Electronic shopping cart.
Weekly data backup.
Java servlets support.
Free telephone support.
Spam filters.
Exceptional price: 110 Euros per year (VAT 22% excluded).
Registration of international sites. Given the high demand in recent times we have decided to offer all our customers the opportunity to also register international suffixes of great interest at more than competitive prices. Think about what a .cn (China) with a pool of over a billion potential customers can offer on an advertising level or to draw the attention of the professionals the .tv (Tuvalu) or .cd (Congo, Democratic Republic) and so on. Below you can consult the complete list:
.ac - Ascension Island; .ae - Emirati Arabi Uniti; .aero - sTLD; .af - Afghanistan; .ag - Antigua e Barbuda; .al - Albania; .am - Armenia; .ao - Angola; .ar - Argentina; .as - Samoa Americana; .asia - Asia; .at - Austria; .au - Australia; .az - Azerbaijan; .ba - Bosnia e Erzegovina; .be - Belgio; .by - Bélarus; .bf - Burkina Faso; .bg - Bulgaria; .bi - Burundi; .biz - gTLD; .bj - Benin; .bo - Bolivia; .br - Brasile; .bs - Bahamas; .bw - Botswana; .by - Bielorussia; .bz - Belize; .ca - Canada; .cat - Catalogna; .cc - Cocos Islands; .cd - Congo, Rep. Democratica; .cf - Rep. Centrale Africana; .cg - Congo; .ch - Svizzera; .ci - Costa Avorio; .cl - Cile; .cm - Camerun; .cn - Cina; .co - Colombia; .coop - sTLD; .cr - Costa Rica; .cu - Cuba; .cv - Capo Verde; .cx - Christmas Island; .cy - Cipro; .cz - Repubblica Ceca; .de - Germania; .dj - Djibouti; .dk - Danimarca; .do - Repubblica Dominicana; .dz - Algeria; .ec - Ecuador; .edu - sTLD; .ee - Estonia; .eg - Egitto; .er - Eritrea; .es - Spagna; .et - Etiopia; .fi - Finlandia; .fj - Fiji; .fm - Micronesia, Federal State; .fr - Francia; .ga - Gabon; .ge - Georgia; .gh - Ghana; .gi - Gibilterra; .gl - Groenlandia; .gm - Gambia; .gn - Guinea; .gp - Guadalupa; .gr - Grecia; .gs - South Georgia; .gt - Guatemala; .gw - Guinea Bissau; .hk - Hong Kong; .hm - Heard and McDonald Islands; .hn - Honduras; .hr - Croazia; .ht - Haiti; .hu - Ungheria; .ie - Irlanda; .il - Israele; .im - Isola di Man; .in - India; .io - British Indian Ocean; .iq - Iraq; .ir - Iran; .is - Islanda; .jo - Giordania; .jobs - sTLD; .jp - Giappone; .ke - Kenya; .ki - Kiribati; .km - Comoros; .kr - Korea del sud; .kw - Kuwait; .kz - Kazakistan; .la - Laos; .lb - Libano; .lc - Saint Lucia; .li - Liechtenstein; .lr - Liberia; .ls - Lesotho; .lt - Lituania; .lu - Lussemburgo; .lv - Lettonia; .ly - Libia; .ma - Marocco; .mc - Principato di Monaco Montecarlo; .md - Moldavia, Rep. Moldova; .me - Montenegro; .mg - Madagascar; .mk - Macedonia; .ml - Mali; .mn - Mongolia; .mobi - sTLD; .mq - Martinica; .mr - Mauritania; .ms - Montserrat; .mt - Malta; .mu - Mauritius; .mw - Malawi; .mx - Messico; .my - Malesia; .mz - Mozambico; .na - Namibia; .name - gTLD; .ne - Niger; .nf - Norfolk Island; .ng - Nigeria; .nl - Olanda; .no - Norvegia; .np - Nepal; .nu - Niue; .nz - Nuova Zelanda; .om - Oman; .pa - Panama; .pe - Peru; .ph - Filippine; .pk - Pakistan; .pl - Polonia; .pn - Pitcairn; .pr - Porto Rico; .pro - sTLD; .ps - Palestina; .pt - Portogallo; .py - Paraguay; .qa - Qatar; .re - Reunion; .ro - Romania; .rs - Serbia; .ru - Russia; .rw - Ruanda; .sa - Arabia Saudita; .sc - Seychelles; .sd - Sudan; .se - Svezia; .sg - Singapore; .sh - Saint Helena, The Island of; .si - Slovenia; .sk - Slovacchia; .sl - Sierra Leone; .sm - San Marino; .sn - Senegal; .so - Somalia; .sr - Suriname; .st - Sao Tome and Principe; .su - Ex Unione Sovietica; .sy - Siria; .tc - Turks and Caicos islands; .td - Chad; .tel - sTlD; .th - Thailandia; .tj - Tajikistan; .tk - Tokelau; .tl - Timor Leste; .tm - Turkmenistan; .tn - Tunisia; .to - Isole Tonga; .tr - Turchia; .travel - sTLD; .tv - Tuvalu; .tw - Taiwan; .tz - Tanzania; .ua - Ukraina; .ug - Uganda; .uk - Inghilterra, Regno Unito; .us - Stati Uniti; .uy - Uruguay; .uz - Uzbekistan; .ve - Venezuela; .vg - British Virgin islands; .vn - Vietnam; . ws - Western Samoa; .yu - Jugoslavia; .za - Sud Africa; .zm - Zambia; .zw - Zimbabwe.
Information
For any clarification, or to have only a quote, you can contact us by E-Mail at: info@studiocelsus.com, call us at 0039 0587 734105 - Cell. 0039 349 7420601, or visit us in our studio, by appointment, to expose your problem. The first consultation is always free.
To entrust us with an assignment you can use the appropriate section "VIRTUAL OFFICE" where you will find the various modules, software, contact details and everything you need to start professional practices. To request a simple consultation, instead, fill in and send the appropriate ELECTRONIC FORM.
N.B. The representations at the U.I.B.M. (Italian Patent and Trademark Office), legal advice, the causes of counterfeiting are exclusively followed and treated by professionals registered in the respective professional registers.
The material contained on this site has been processed by our technicians for information purposes only. The same, in fact, must not be considered professional or legal advice and does not constitute a professional-client relationship.
The user is therefore expressly, and explicitly, required not to base his actions on telephone consultations, or on the informative material in question. Our staff does not guarantee the accuracy and integrity of the information contained in these pages and those connected to them therefore declines any responsibility for any problems or damages caused by errors or omissions, in the event that these errors or omissions result by negligence, fortuitous event or other cause.
The answers that are provided free of charge by E-Mail, or by other means of communication, to surfers who make an explicit request are not exhaustive and therefore we do not assume any responsibility for them.
Latest projects